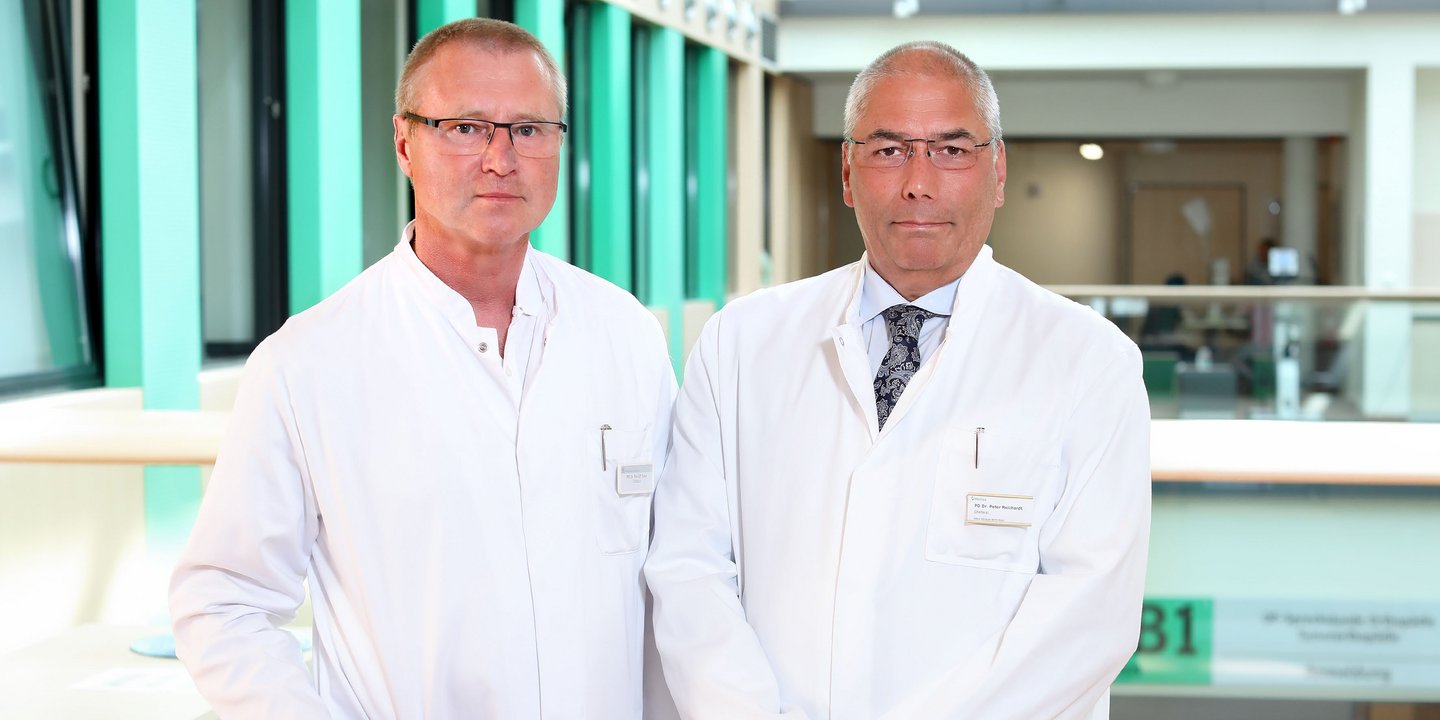 Sarcoma Center at Helios Hospital Berlin-Buch is part of the EURACAN network
31/05/2022 07:05
Sarcoma Center at Helios Hospital Berlin-Buch is part of the EURACAN network
Since March 17, it is official: The Sarcoma Center at Helios Klinikum Berlin-Buch is now part of the European Reference Network for Rare Tumors in Adults (EURACAN). After a two-year application and selection process, this makes the Buch hospital the only Helios clinic represented in the EURACAN network. The aim of this network is to improve the quality of care for all European citizens affected by rare cancers and to ensure access to innovations in all EU member states.
Sarcomas are one of the most complex cancer diagnoses. The number of new cases of sarcoma in Germany is estimated at approximately 5,000 per year. The tumors are rare, often aggressive and difficult to treat. For this reason in particular, those affected should have sarcoma therapy carried out in designated special or reference centers. The Sarcoma Center at Helios Klinikum Berlin-Buch has now been officially accepted as a EURACAN Expert Center in the European Reference Network (ERN) and is thus one of four important oncology centers in Germany that specialize in sarcoma treatment and are represented in the EURACAN Reference Network. Here, affected patients are treated by proven experts.
European Reference Network (ERN)
The so-called ERNs are 24 European reference networks that bring together more than 900 entities from 300 hospitals across Europe. These patient-centered virtual networks, involving healthcare providers and patient advocates from across Europe, aim to address complex or rare diseases and conditions that require highly specialized care and concentrated knowledge and resources. As part of the European Reference Networks, EURACAN specifically addresses optimizing the treatment of adult patients with rare solid tumors (RAre CANcers). EURACAN covers a total of ten disease domains. One of these domains is "sarcomas".
As part of the application for a domain of the European Reference Network, the qualification of a center is assessed individually. The Sarcoma Center at Helios Klinikum Berlin-Buch was positively evaluated by the international reviewers for sarcomas. By participating in the ERN, the Buch Sarcoma Center supports the EURACAN network in the implementation of its goals. These include, for example, improved access to molecular diagnostics or to modern therapeutic procedures throughout Europe. This is realized by the development of clinical guidelines and by the elaboration of joint training and further education concepts. Furthermore, the network serves as a platform for patient exchange and facilitates international networking and collaboration.
About the Sarcoma Center at Helios Klinikum Berlin-Buch
The Sarcoma Center at Helios Klinikum Berlin-Buch is one of the largest centers nationally and internationally with comprehensive expertise and decades of experience in treating patients with bone and soft tissue sarcomas. Few specialized centers have the necessary experience with these rare tumors. Since October 2008, our Sarcoma Center has been recognized as the first "Interdisciplinary Center for Bone Tumors" in Germany by the German Bone Tumor Association (Arbeitsgemeinschaft Knochentumoren e.V.). The Sarcoma Center ensures close interdisciplinary cooperation of particularly specialized physicians from the fields of medical oncology, tumor orthopedics, surgical oncology, thoracic surgery, radiation therapy, pediatric oncology, radiology and tissue diagnostics, including psychooncology, psychosocial services and physiotherapy.
Read more:
---
Do you need more information about Helios Hospitals or do you want to schedule your treatment?