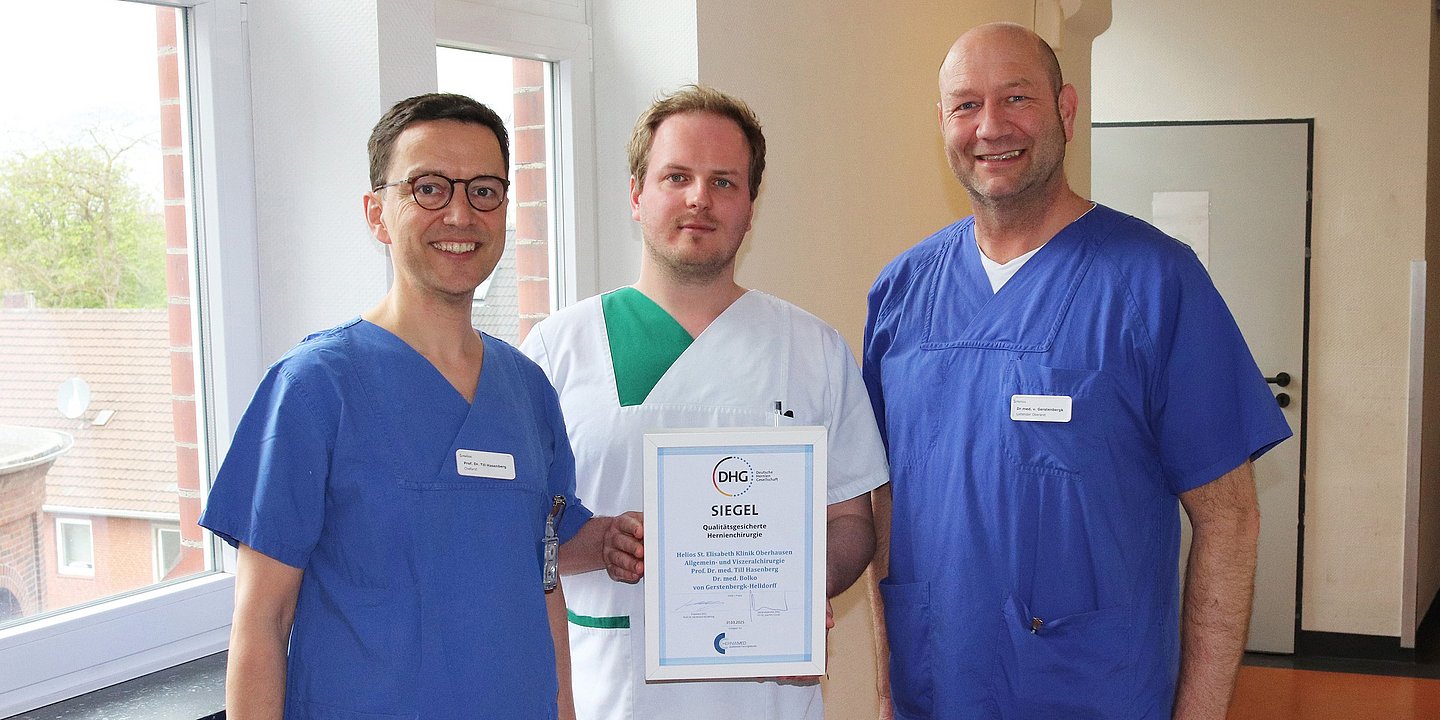 Seal of quality for hernia surgery at Helios St. Elisabeth Hospital Oberhausen
19/06/2023 08:06
The Department of General and Visceral Surgery at Helios St. Elisabeth Hospital Oberhausen recently received the seal of the German Society for Hernia Surgery. This is associated with quality assurance in the treatment of hernias.
In addition to the treatment of reflux, interventions in the gastrointestinal tract and bariatric surgery, the department at the Helios St. Elisabeth Hospital Oberhausen focuses on operations of inguinal and abdominal wall hernias that are individually tailored to the patient. Whenever possible, surgical procedures are performed using minimally invasive and particularly gentle keyhole surgery. The Oberhausen team operates on well over 100 patients a year with abdominal wall hernias of all kinds - from simple inguinal hernias to complex operations.
"We can only continuously improve our treatment if we regularly review our quality," explains Prof. Dr. Till Hasenberg, Chief Physician General and Visceral Surgery. The initiative came from the head senior physician Dr. Bolko von Gerstenbergk-Helldorff: "The seal guarantees our patients high quality care and follow-up."
The criteria for awarding the seal "DHG - Seal of Quality Assured Hernia Surgery" are strictly regulated. Each operation is entered into a database and checked on the basis of various parameters such as surgical technique, complication rates or severity. In this way, the quality assurance study "Herniamed" creates an overall picture of surgical competence in treatment - also in Oberhausen.


---
Do you need more information about Helios Hospitals or do you want to schedule your treatment?